Wijzig Record
Tula Museum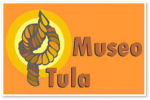 Adresgegevens:
Landhuis Kenepa z/n
Curaçao


Contactgegevens:
Telefoon: 888-6396 / 868-8200
Fax: 888-6505

Website:
www.museotula.com
The Tula Museum will develop itself into a permanent public institute, which serves as the memory of the Curacao community by means of acquisition, conservation and interpretation of artifacts of African inheritance from the times of slavery until the present. The Tula Museum strives to be a symbol of emancipation: in its visual, educational, economic/tourist, artistic and environmental expression, and in its cultural management.
Mission of the Tula Museum

The Tula Museum expresses visually through its permanent exposition, and also its other educational, commercial, economic, cultural, promotional activities the daily life of our African ancestors. Special attention is given to the period of slavery. The Tula Museum will demonstrate in all its expressions the battle and struggle against all ways and forms of slavery and also against racism. Equally the struggle against all forms of injustice and dictatorial systems.
The Tula museum will commit itself to grow out and become a symbol of emancipation: through its museum's visual expression, also by its educational, economic, tourist, artistic, environmental expression and in its political cultural management.
Openingstijden

Dinsdag: 09:00 - 17:00
Woensdag: 09:00 - 17:00
Donderdag: 09:00 - 17:00
Vrijdag: 09:00 - 17:00
Zaterdag: 09:00 - 17:00
Zondag: 09:00 - 17:00


Betaalwijze

Cash
Rating & review
Rene waardeert dit met 5 sterren en zei op 9 augustus 2011:
Klein sympathiek museum dat absoluut de moeite waard is om te bezoeken. Als je met een paar man bent, komt er een gids mee die veel weet te vertellen en dat op een hele leuke manier doet. Het museum ligt op een schitterende plek. Er zijn ook georganiseerde wandelingen, maar die moeten wij nog gaan doen. Een bezoek aan dit museum is zeker iets dat je gedaan moet hebben, als je op Curaçao bent geweest!