Wijzig Record
The Butterfly Garden and Health Center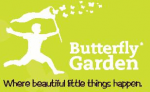 Adresgegevens:
Pannekoek 72 B , Banda bou
Curaçao


Contactgegevens:
Telefoon: 864-3655
Fax: 8643655

Website:
www.butterflygardencuracao.com
The Butterfly Garden contains a fine variety of colorful local, Central and South American butterflies. The Garden is beautifully shaped with running water and nice tropical vegetation.
After a short introduction you will be invited to join a 30 minutes butterfly tutorial in the air-conditioned tuition room. In this tutorial you will learn about:
* the transformation from pupa to caterpillar to butterfly
* the butterflies' feeding habits
* how they survive
* the characteristics of the species that you are about to see in the garden
The tutorial is followed by a tour that takes you through the beautiful garden where you can experience the fragile and colorful beauty of the butterflies. During the tour you will be allowed to take photographs.
Located in the front of the garden you can find The Butterfly Café, which offers a variety of sweet and savory snacks, fresh fruit juices, soft and alcoholic drinks.
In the Butterfly Restaurant you can enjoy a local or healthy vegetarian meal and delicious salads. The available local dishes include the typical Curacao "stoba" dishes (meat or vegetable stews), side dishes like funchi (polenta-like dish made of corn meal), tutu (side dish made of cornmeal containing mashed beans), fried plantains, fresh fish and more. The vegetarian meals include soups and other healthy dishes.
To accompany your meal you can choose healthy non-alcoholic drinks as well as a glass of wine or beer.

| | |
| --- | --- |
| Openingstijden | |
| Betaalwijze | |
Rating & review