Wijzig Record
Restaurant La Lagoon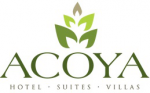 Adresgegevens:
Dr. Hugenholtzweg z/n
Curaçao


Expect nothing less than amazing international cuisine at La Lagoon Restaurant. Authentic flavors are brought to life with innovative fusion cuisine prepared by our talented chefs. The cuisine and service at our restaurant is unmatched anywhere else on the island. La Lagoon transforms dining from a simple meal to a rich sensory unforgettable experience. The restaurant serves delightful dishes in a romantic al fresco ambiance with the exclusive view of our resort's famous infinity pool, reflecting a breathtaking lightshow from the boardwalk starting from nightfall!
Start your day happy with La Lagoon's premium Breakfast Buffet. The bread served during the breakfast is freshly baked from our kitchen. Besides bread you can choose from a variety of delicious homemade salads, fresh fruits and cheeses. At every breakfast, La Lagoon restaurant offers a variety of drinks including fresh juices and a variety of coffes and teas.
La Lagoon is also known and recognized for the exquisite lunch meals they offer. Surrounded by shaded areas, the best lunch you can get around is right here at our restaurant, served between 12:00 and 14:30. The wide lunch variety ranges from burgers and sandwiches, to pizzas and pastas, even seafood!
After exploring the heart of the caribbean all day long, you deserve an exquisite dinner, which is also possible at La Lagoon! Besides the exclusive specialties, you can choose a variety of meats, fish, and vegetrian cuisine. We forgot to mention the delicious thirst-quenching desserts and cocktails!
| | |
| --- | --- |
| Openingstijden | |
| Betaalwijze | Cash, Creditcards & ATM-pas |
Rating & review
Cynthia waardeert dit met 5 sterren en zei op 6 augustus 2011:
Het is geweldig zitten bij Seasons: mooi gedekte tafels op een soort binnenpleintje. Het eten is fantastisch mooi gemaakt en het smaakt zoals het eruit ziet. Een mooie dinerkaart en heerlijke huiswijnen. We zaten met 6 personen en betaalden iets van 900 Naf, maar dan wel drie gangen, paar flessen wijn. Toppie.