Wijzig Record
Portomari Beach Mari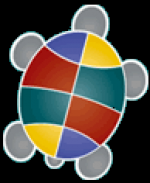 Adresgegevens:
Plantage Porto Marie
Curaçao


Contactgegevens:
Telefoon: 864-7558
Fax: 864-8835

Website:
www.portomarisports.com/
Playa Port Mari's beach side Restaurant and Bar provides a variety of delicious meals and tropical drinks.
The restaurant is famous for its grilled chicken satehs, nasi and bami (dishes originating from the Indonesian cuisine).
Veggie lovers too can enjoy a fresh crisp green salad with an excellent vinaigrette dressing.
And of course...Crunchy French fries are also on the menu, with or without Dutch 'bitterballen' and 'kroketten'!
ome and enjoy all of this on our attractive seaside terrace, overlooking the white sandy beach and turqoise ocean.
The beach bar and restaurant is open every day from 9:30 AM to 6:30 PM. Closed on 31 december and Carnival Sunday.
| | |
| --- | --- |
| Openingstijden | |
| Betaalwijze | |
Rating & review
Klaas waardeert dit met 2 sterren en zei op 28 december 2015:
Ze staan bekend om hun lekkere nasi, maar kunnen die titel helaas niet meer waarmaken. Laatste twee keer dat we er waren, moesten we heel lang wachten, was het eten koud en was de kipfilet zelfs bedorven. Ws kunnen ze de drukte gewoon niet aan in het hoogseizoen. Het is het allemaal net niet. Jammer.