Wijzig Record
Martin Travel Tours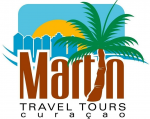 Adresgegevens:
Willemstad
Curaçao


Contactgegevens:
Telefoon: 6720274 / 5164492

Website:
www.martintraveltours.com/
I want to show you Curaçao in the luxury of my SUV, with me as your private chauffeur I will take you around in comfort. The day is planned ahead of time, according to your wishes what you want to see on Curacao. Or you leave it up to me where to go. You only have to tell me where and when to pick you up. Once we drive off and reach a spot where you would like to stay a little longer, we'll just take a break! Complimentary drinks, snacks, chairs and towels are provided for your comfort and enjoyment. If you so desire I will bring along my camcorder, so you will leave with some good memories on DVD at the end of your holiday. Or I take pictures. Already left for home before the movie is done? I will mail it to you!
With my 4WD SUV i can take you anywhere on the island; to the best beaches, but also to the unknown Curaçao. You will visit places not many tourists will ever come to. For example, we are going to the highest point of "Banda Riba" for to take some great pictures Then there's the old fishermen's village at "Playa Canoa". "Boca Table" is a place you have to see and experience. And at the end of the day we can stop if you like and enjoy a "Happy Hour" at "Kura Hulanda" or "Hemmingway" on the beach, dushi! Or the luxary place of "Classics" at Livingstone beach resort or "Zanzibar" at Jan Thiel beach . All with live music. Or the latest hot spot!
| | |
| --- | --- |
| Openingstijden | |
| Betaalwijze | |
Rating & review