Wijzig Record
Kamer van Koophandel/ Chamber of Commerce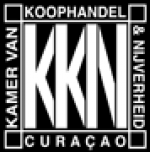 Adresgegevens:
Kaya Junior Salas 1
Curaçao


Contactgegevens:
Telefoon: 461-3918

Website:
www.curacao-chamber.cw/services/registry/search-company
Background
The Curaçao Chamber of Commerce and Industry is the voice of private enterprise in Curaçao. It represents the general interests of the Curaçao business community, keeps a complete roster of Curaçao businesses, and provides information and services to local and international companies with an interest in doing business in, trading and exporting from or through Curaçao.
The Chamber is officially represented in several official bodies where financial, social and economic policy and developments are discussed and determined.
Products/Services offered
Company Registration
The Commercial and Foundations Register keeps record of and provides information on registered companies and foundations, and their activities. The Commercial Register also emits extracts of company registrations, certificates of origin for re-export, legalization of authorized signatures and other business related documents. It can also supply addresses of local businesses by category, on lists or on labels.
Information and support services
The Curaçao Business Information Center provides orientation, initial mediation, and assistance for small business and other entrepreneurs interested in doing business in or trading and exporting from or through Curaçao. It also provides orientation about trade with the United States, the European Community, and other major markets. The Chamber's business information library stocks a wide variety of international directories, reference books, periodicals, background reports, commercial profiles, economic research and statistics relevant to the Curaçao business community.
The Chamber is also home to the Netherlands Trade Commission for Curaçao and Bonaire (the local representation of the Netherlands Export Promotion Agency EVD), and Trade Point Curaçao, one of over 100 trade promotion facilities initiated by UNCTAD to promote global trade and investment.
| | |
| --- | --- |
| Openingstijden | |
| Betaalwijze | |
Rating & review
Willem Felix waardeert dit met 5 sterren en zei op 30 maart 2018:
Prima service. Soms wel even wachten, maar met een nummertje in je hand kun je lekker in de airco met je wifi aan de slag.
finema investments waardeert dit met 1 ster en zei op 19 februari 2018: