Wijzig Record
Christoffel National Park & Museum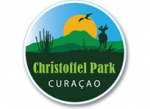 Adresgegevens:
Savonet z/n
Curaçao


Contactgegevens:
Telefoon: 864-0363

Website:
www.christoffelpark.org/
The National Christoffelpark Curacao -- a must see for everyone!
Christoffelpark is the largest national park of Curacao and a must see for everyone. The park has a rich variety of local flora and fauna. Nature lovers will find the park teeming with local birds and plants, including species, which are not easily seen elsewhere on the island. For example wild orchids, the Palabrua, the rare native barn owl. The Curacao White Tailed deer (of which there are only about 250 left) and much more.
Hiking trails and activities
There are eight hiking trails, allowing the visitor the choice between an easy stroll, or for instance, a challenging hike to the top of Mt. Christoffel (recommended for early morning). Scenic car routes take you through underbush, around hills and across sea swept bluffs. The park also organizes special activities, including safaris, deer watching, animal presentations, cave excursions, a guided park tour and many special trips like occasional full moon walks and sunrise safari's. Mountain bikes can be rented an the park.
Culture and history
Besides natural riches the park also offer much in the way of culture and history. Plantation Savonet is one of the earliest plantations to be set up on the island and is one of the most complete plantation complexes with structures including the plantation house, store houses, dams, wells and much more. It is currently under restoration to provide a glam home for the new Museum Savonet.
All in all visitors will need a minimum of 1 day to explore all attractions of the park.
Visitors are welcomed from Mondays to Sundays. At the front desk our personnel give all the information about possibilities and tours. Driving through the park on the paved routes with your own car is one of the possibilities as is hiking on of the selected trails. To get better image of the park and its natural resources we suggest you participate in one of the guided trips offered almost daily.
For more information on activities and to make reservations please take a look at the things to do pages on this website.
Opening Hours
Mondays to Saturdays: 07.30 AM – 16.00 PM (No admittance after 14.30 PM)
Sundays: 06.00 AM – 15.00 PM (No admittance after 13.30 PM)
| | |
| --- | --- |
| Openingstijden | |
| Betaalwijze | |
Rating & review